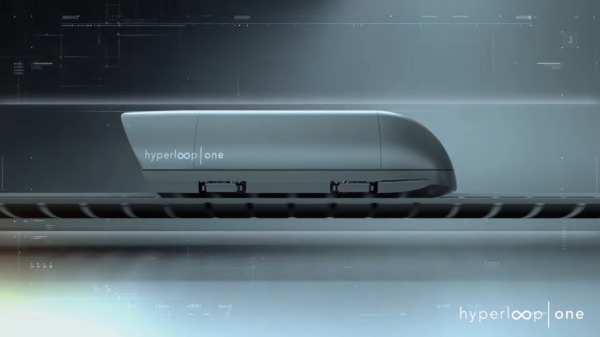 Hyperloop Technology
Is it possible to travel between Mumbai and Pune (180 Km) by train within 13-20 minutes? Or, Can we travel from Chennai to Bangalore (360 Km) in 30 minutes by train? Hyperloop technology has the answer to these questions! According to hyperloop one, it is 100% possible! This concept was a dream in the last century. But, the modified version of this dream concept is going to be a reality in few years from now.
In a meeting with venture investor and entrepreneur Shervin Pishevar, Elon Musk, the co-founder and CEO of Tesla and Space-X, proposed the concept of launching high speed vehicles in low-pressure tubes in the year 2013. As per Shervin's request, Elon Musk published Hyperloop Alpha whitepaper. Shervin presented the same to the then president Barak Obama and got it approved.
As a result, Hyperloop technologies Inc., was established in 2014, in a garage in Los Angeles' Los Feliz neighborhood (USA). Later, this company was renamed as Hyperloop One. At present, the innovation campus of Hyperloop One is located in Los Angeles, California (USA). The Apex test and safety site and the manufacturing plant (Metalworks) are situated in North Las Vegas, Nevada. Hyperloop One and Virgin Group developed a strategic partnership in 2017 and now, the comapany is called Virgin Hyperloop One.
Virgin Hyperloop One Train At The Speed of Sound
The Electro-Magnetic Levitation Train (Mag-Lev VacTrain) that operates on Virgin Hyperloop One technology is capable of running in vacuum at a speed of 670 Miles per Hour (That is 1080 Km/Hour) above ground or underground. This speed is approximately equal to the speed of sound (340 m/sec).
Speed of this MagLev Vactrain is 2-3 times faster than that of the High-Speed Trains and Magnetic Levitation Trains (Approx. 350 Km / Hour) that are currently in use. Moreover, Virgin Hyperloop One train is 10-15 times faster than the normal trains that run at a speed of 100 Km/Hour. Its average travelling speed depends on the customers' needs and the train routes. The video below shows the Virgin Hyperloop One prototype being tested at the Devloop site, Nevada;
Elecromagnetic Levitation Train in Vacuum – How it works?
The wheel-less electromagenetic levitation pod (Capsule) that operates on linear motor, is accelerated by electric propulsion in low-pressure vacuum tubes. The pressure maintained in the vacuum tube is nearly zero. Since the wheel-less pod (capsule) floats above the track, and there is no air-friction in the vacuum tube, the pod glides at airline speeds. When we travel in the Virgin Hyperloop One pods, we would feel as if we travel 200,000 feet above sea level. The vehicle requires very low energy to operate, as it glides through with ultra-low aerodymanic drag. According to Virgin Hyperloop One Inc., it requires only eco-friendly energy sources (like solar / wind energy sources) to bring this amazing dream technology into reality! The video below explains the concept of Hyperloop Technology;
Initial Projects of Virgin Hyperloop One Inc.
When it takes few hours to travel hundreds of miles by flight, Virgin Hyperloop One technology requires only few minutes to reach the same distance. Virgin Hyperloop One Inc., is planning to run trains in the following regions in its first phase:
USA – Los Angeles to San Fransico
Dubai to Abu Dhabi
India – Mumbai to Pune
Finland to Sweden
The below video shows the testing of Virgin Hyperloop One pod;
For more details on Virgin Hyperloop One technology, visit its official website: