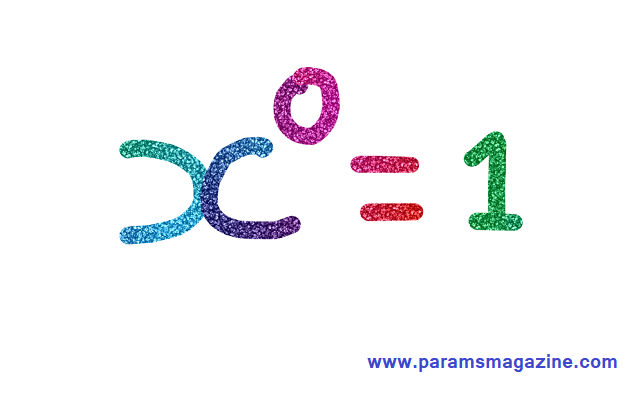 X to the Power 0
We know that any number x raised to the power 0 is equal to 1 always. Where, the number x is not equal to 0. Why is x to the power 0 equal to one?
Here is the proof for x0 = 1: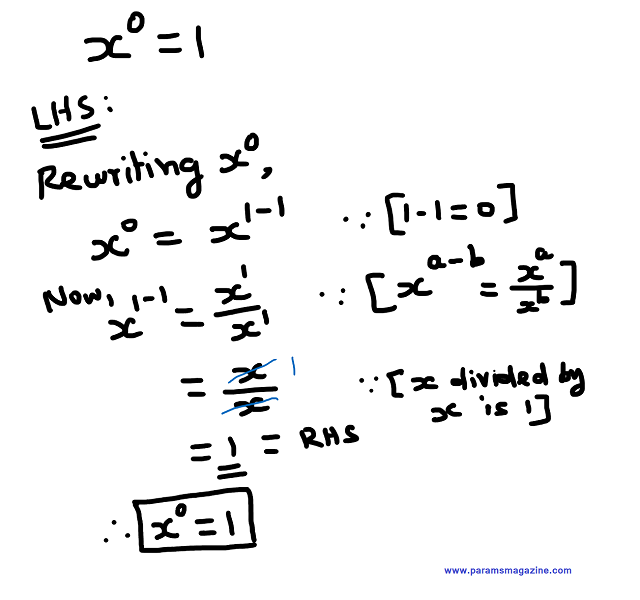 Now, it is proved that x0 = 1. This is true for any number x, where x ≠ 0.