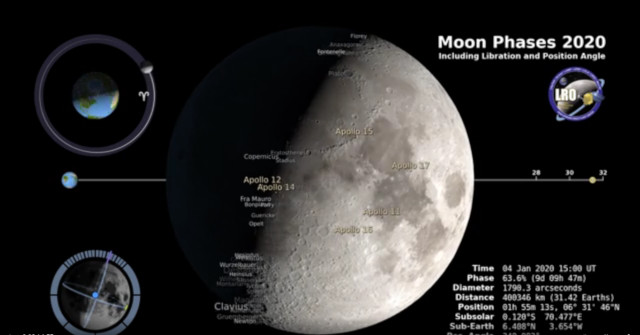 NASA has released a video showing various phases of the moon in the year 2020. This amazing video shows the position, angle of moon, and its brightness with respect to earth's northern hemisphere.
We can find the date and time of new moon and full moon that occur throughout this year with the help of this video.
Also, the top left corner shows the picture of the moon revolving around the earth. Click / tap the following video link from NASA to view various phases of moon in 2020.